In the age of technological advancement in web media conveyancing firms are somewhat lagging behind when it comes to adopting digital marketing for the promotion their services. Herein are some approaches that conveyancers should look to in order to widen the scope of prospective clients.
Preparing business message
Before launching into investments and marketing the conveyancing services offered by the firm, it is very important for them to have a precise and clear business message that clients can easily understand. The property lawyers offering these services should be able to describe their business and what facilities they can provide to their clients as a solution.
Why should conveyancers invest in online marketing
Today over 85% of customers prefer to research products and services online to find the right suit. In 2015, the net internet users worldwide extended beyond the 3 billion mark and the Smartphone revolution is soon going to change the way people access information online. Whether you are found on social media or possess a Google friendly responsive website, your customers can find you throughout the day without any obstacles.
Customers spend more time online to find products and services
In this modern world with hectic schedules, clients or property owners do not have enough time to travel to the lawyers' offices to find the best firm, with adequate experience that they can trust. They will simply prefer to conduct online research to find a list of established firms in their locality. If you do not have a website, describing the conveyancing services optimised for local searches, you are at a heightened risk of losing customers to the competitor firm.
Accomplish marketing efforts quickly
While the traditional forms of marketing hardly work for the conveyancing industry, internet-marketing strategies can be implemented within a short span of time, with little to no effort. Thus, allowing greater availability of time and resources to complete the lengthy legal documentation and other formalities.
Establish a collaborative network with clients and business associates
Integration of your conveyancer website with social media, forums, niche blogs and other digital platforms allow the lawyers to establish effective communication and build trustworthy relationship with clients, departments, eminent personnel, colleagues and others.
Email marketing - an important strategy for relationship development
When it comes to legal issues, the clients are not experienced in the various applicable property laws, government regulations and the emerging policies. The marketing professionals employ advanced methods to build a list of prospective business connections and target audiences who can receive informative newsletters periodically to maintain the relationship and keep them updated.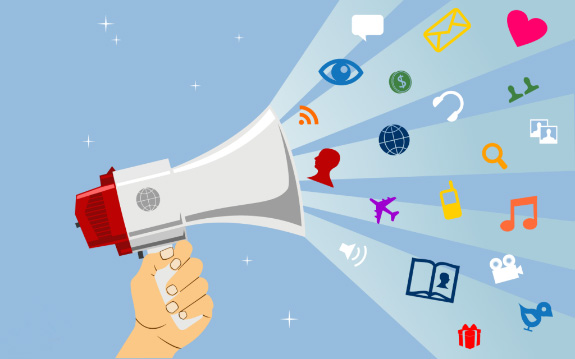 Local market is crucial for conveyancing firms
When it comes to property buying or transferring ownership, no client will travel to distant places in search of lawyers. They prefer to utilise local legal professionals associated with the property market. The local search engine optimisation (SEO) allows the clients and local government connected to your organisation to bring in more business and widen prospects.
Conclusion
Over 92% of people are using search engines like Google to find services and if your website is listed on the initial search engine result page (SERP), you increase the opportunity to generate more business, staying much ahead of the competitors. While the real estate market is flourishing, the law firms that actually settle the proceedings of property transfer need to be up to date with technological developments to ensure that they remain competitive.
Disclaimer This information is general in nature only and does not constitute legal advice. Lawlab accepts no liability for the content of this information. You should obtain legal advice specific to your individual circumstances. Lawlab's liability is limited by a scheme approved under Professional Standards Legislation.
Lawlab works with thousands of property buyers and sellers every year
We use this experience to make the conveyancing process easier for you.
Get started now
Share this article